Products
Inland, Inc. strives to provide the highest quality material available on the market for an economically efficient price. Offering products for use in kitchen & bath, construction, industrial, window & door, and general purpose areas, you will not be disappointed when purchasing with Inland, Inc.
In addition to our selection of sealants, we also offer custom color matching, custom packaging and private labeling.
Contact us today if you would like to learn more about our products and what Inland, Inc. has to offer.
---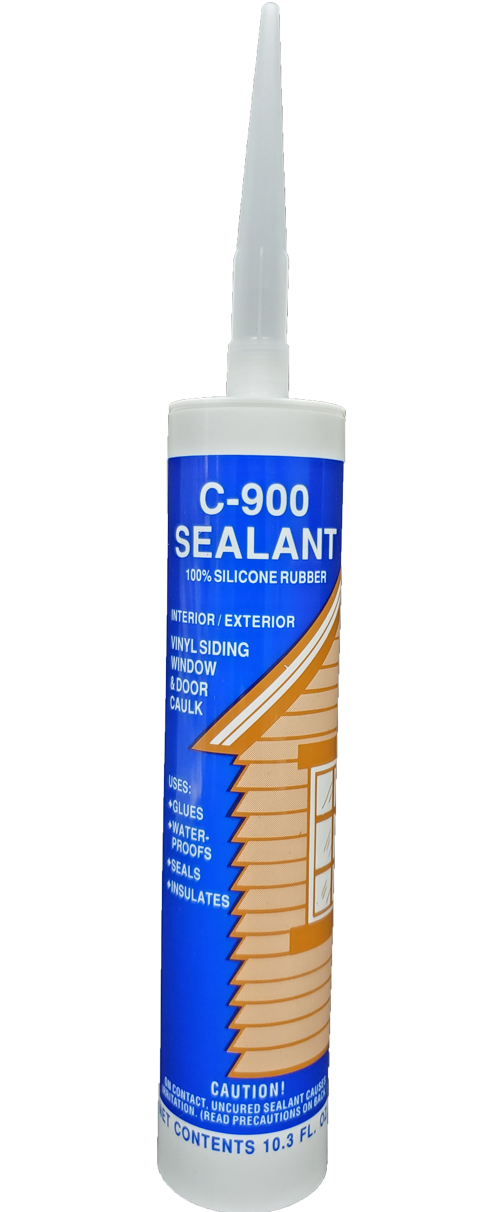 Specialty formulated neutral cure sealant for applications involving vinyl, windows and doors.
Available in a Clear and White.
Contact us today to see for yourself that this product will be the best purchase you will make for a vinyl, window and door silicone sealant.
*LEED and ROHS documentation available upon request*
**Prices may vary to accommodate production costs and order size**
***Colors may vary due to screen settings***
100% RTV silicone
High-performance
Neutral/Non-acetic cure
Best suited for exterior doors and windows
Suited for vertical and over-head applications
Medium modulus formulation allows for ±50% movement capability (Flexible seal)
Durable, waterproof seal
Insulates
Easy to use
Tack free in 15 - 30 minutes
Full cure in 12 - 24 hours
Store below 90°F (32°C)
Made in the U.S.A
USE ON:
Aluminum/Vinyl siding
Back bedding
Doors
Flashings
Glazing
Gutter systems
Windows
And More!
AVAILABLE SIZES:
10.1 fl. oz. cartridge (300 ml)
Packaged 12 cartridges per case
PRICING (per cartridge):
$4.34 = Clear, White
Available Colors (click to enlarge)