Products
Inland, Inc. strives to provide the highest quality material available on the market for an economically efficient price. Offering products for use in kitchen & bath, construction, industrial, window & door, and general purpose areas, you will not be disappointed when purchasing with Inland, Inc.
In addition to our selection of sealants, we also offer custom color matching, custom packaging and private labeling.
Contact us today if you would like to learn more about our products and what Inland, Inc. has to offer.
---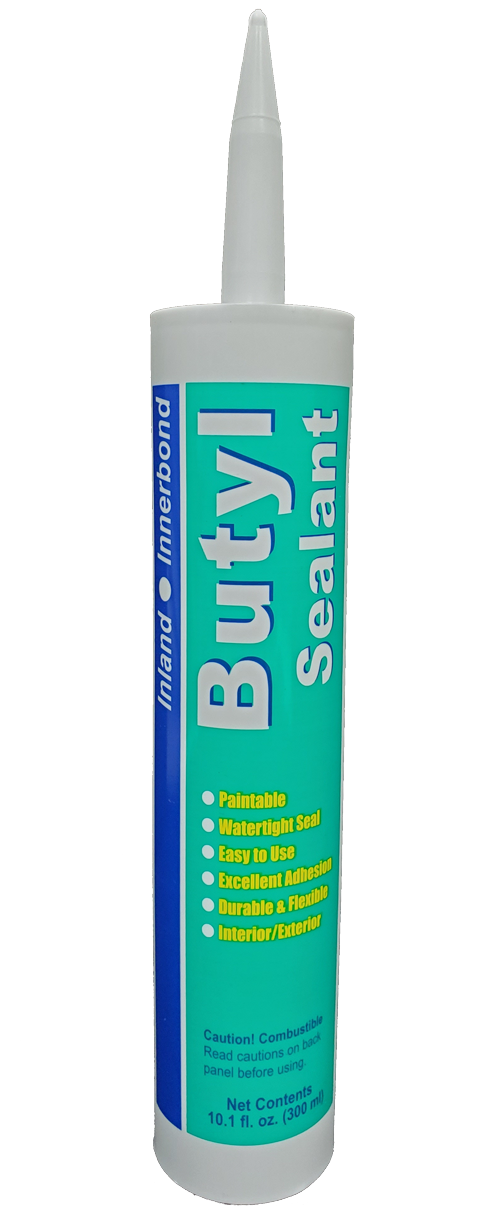 Specifically designed to provide excellent exterior weathering properties the 201 sealant is a single component, solvent release butyl based sealant
Contact us today to experience for yourself that the 201 sealant exhibits superior adhesion to clean surfaces that is also easy to tool and apply.
*LEED and ROHS documentation available upon request*
**Prices may vary to accommodate production costs**
***Colors may vary due to screen settings***
Permanently flexible
Non-stringing formula
Non-staining formula
Economical
Easy to use
Tack free in 2 hours
Store between 65-110°F (18-48°C)
Made in the U.S.A.
IDEALY SUITED FOR:
Architectural working joints
Butt and miter joints
Exterior sealing applications
Tooled joints
COMPATIBLE WITH:
Concrete
Glass
Masonry
Metals
Wood
Some plastics
NOT RECOMMENDED FOR:
Hidden joint details
Window glazing
Locations requiring a non-skinning, non-hardening sealant
APPLICABLE STANDARDS:
AAMA 808.3-05 Exterior Perimeter Sealing
USDA Certified
ASTM C 1311-Solvent Release Sealants in Building Construction, max joint movement of ± 7.5%
Federal Specifications:
TT-S-001657 Type I - Butyl Rubber, Solvent Release Sealing Compound for Buildings
TT-C-1796A - Caulking Compound for Metal and Wood Seam
AVAILABLE SIZES:
10.1 fl. oz. cartridge (300 ml)
Packaged 12 cartridges per case
PRICING (per cartridge):
$4.75 = White
Available Colors (click to enlarge)